Tools
Project management tools support you in your daily project work. They provide an overview, structure tasks and help to plan and control projects.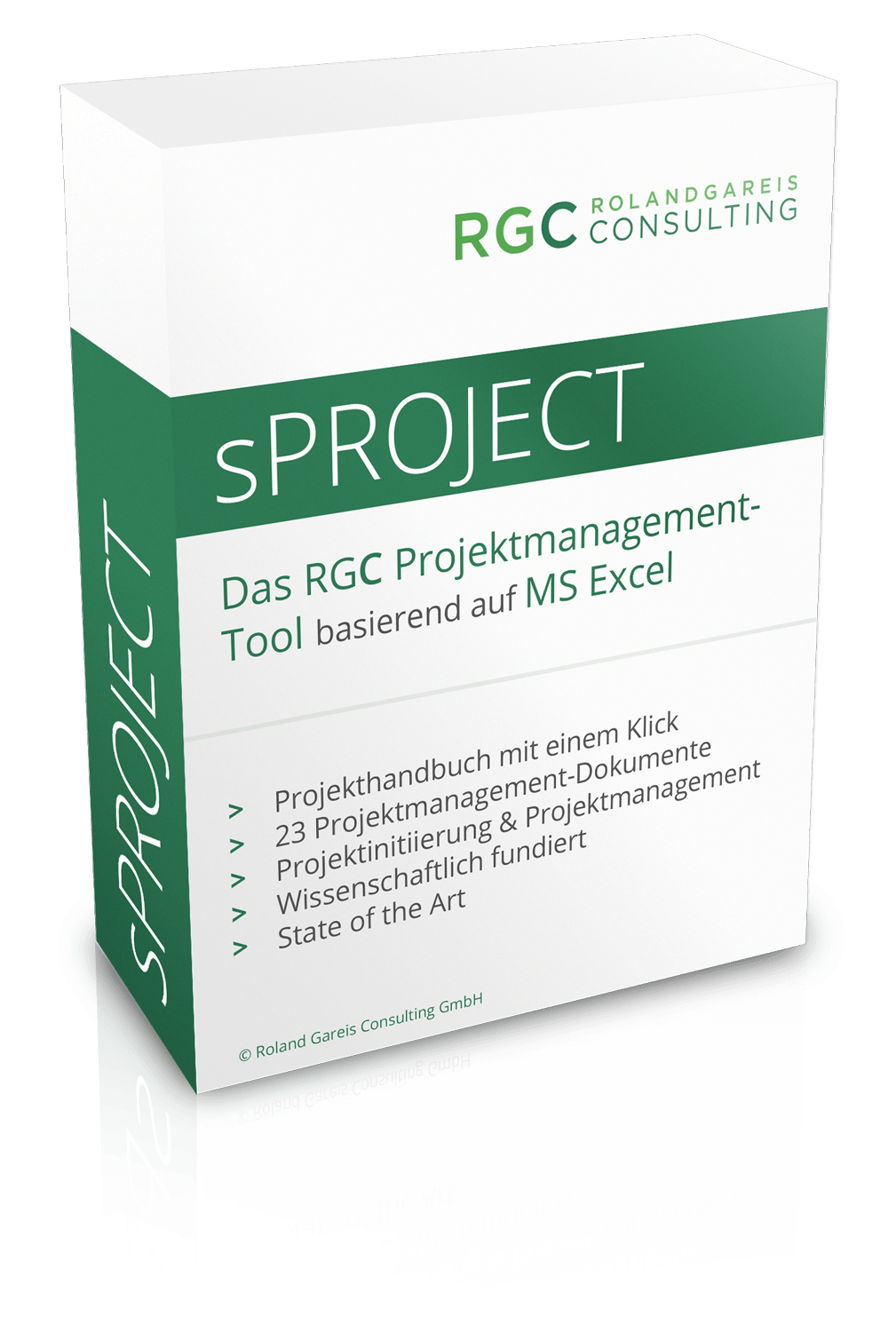 sPROJECT
smart – small – sustainable
sPROJECT supports the processes "project initiation" and "project management" with the sub-process "project starting", "project controlling" and "project closing". The excel-tool can be used without implementation effort and is available immediately. 
Overview:
Integrated solution: from project initiation to project closing
Holistic project view: focus on the social complexity in projects

 

Consideration of the principles of sustainable development
Customizable to varying complexity of different project types
No implementation effort – instantly available
Project manual containing +20 documents for the project initiation and project management: investment – and project assignment, objects of consideration, project objectives, work break down structure, project schedule plans, project resource plans, project budget, project organization chart, stakeholder analysis etc.
What does sPROJECT offer?
sPROJECT is designed to support the project initiation and the project management of small to medium sized projects, regardless of their specific content.
sPROJECT serves SMEs (small & medium enterprises) as well as large corporations across all industries, public service institutions and non-profit organizations.
sPROJECT supports the management tasks of project owners / sponsors, project managers, project team members and members of the PM Office.
While sPROJECT offers project management rookies the opportunity to put acquired theoretical knowledge into practice, it simultaneously offers project management professionals the opportunity to apply familiar methods in an innovative way.
Interested?
Then fill in the accompanying form. We look forward to your request!
ONEPOINT Projects
Hybrid project & portfolio management solution
Are you looking for a modern and dynamic PPM solution that supports agile projects and standards like IPMA, PMI or PRINCE2 at the same time? Ideally, resource management, real-time project controlling, and status reporting are part of a highly customizable web application? Then ONEPOINT Projects could be the right solution for you.
Overview:
ONEPOINT Projects is a 100% web-based project and portfolio management solution, available as cloud service or server installation
ONEPOINT Projects covers the entire project lifecycle, is designed clearly, easy to use and quick to install
ONEPOINT enables project oriented organizations to increase their project and portfolio transparency, reduce project lead times, simplify best practices, and optimize resource utilization
Simple, classic, agile, and Jira projects are integrated into a single project portfolio and resource utilization database
What does ONE POINT Projects offer?
Extensive functions for single and multi-project management as well as program and portfolio management are in line with IPMA, PMI and PRINCE2 standards
Interactive project and resource planning, time and cost recording, as well as integrated project controlling and status reporting
Two mobile apps, ONEPOINT 360 – a multi-project dashboard for management and ONEPOINT ME for project staff, simplify project management on the go
Due to the strong bidirectional synchronization of ONEPOINT with Jira, even Jira projects can be integrated seamlessly into a standards-based project management
ONEPOINT is easily expandable with optional modules such as Risk Management, Portfolio Analysis or Strategic Management Option
Other integrations such as Confluence or SAP are also available